Customerservice
If you wan't to order a product, you just have to put the product in the shopping cart and pay with the payment you want.If you don't have a account just create one under the login button.
How can I cancel my order?
You can cancel your order under My Urban Gardening Store.You can't cancel your order if the product left our shop.
Don't forget to tell us the order number when you write a Ticket.
If your product is already at transport you have to send your product back according to our return conditions.
If you don't have a account you can write us a whats app message with the order number to cancel the process.
WhatsApp: +49 (0)28214007578
How can I change my order?
A change of your order is only possible if you won't receive the shipping confirmation with shipment tracking.
Yes you can, just put you order in the shopping cart and choose the option pick up in store.
You will receive a E-Mail with your order, after that you can come to our local shop and pay by cash.
Does Urban Gardening Store offer a later payment ?
For sure.If you order a product you can choose the option Klarna - Postpay. Klarna will send you a E-Mail with more
instructions.You have to pay your invoice within 14 days after you received the product.
How can I give the product back?
Sometime it happens that the product isn't it like you expect.Don't worry.
You have 14 days, from the day you received it, to ship your product back, according to our shipment conditions.
Just write a ticket under My Urban Gardening Store with your order number and explain shortly your problem.
Do I receive the whole money after sending a product back?
Mostly.First we are checking the status of the returning product.To get the whole money back it is important that the product isn't damaged and that you send it in the original packaging.After we worked on the return you will get the money within 5 working days.
If you ordered something and it is not like you expect, you have to pay the return to the shop.
If your product is damaged or it is not like in the description we will pay it.
What could I do if I have a complaint?
First we recommend that you write a E-Mail to [email protected]
If this does not lead to a solution you can contact the ODR platform from the european commission 
wich you can find under: hppt://ec.europa.ed/odr
Leave a comment
9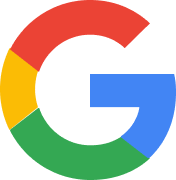 Wij scoren een 9 op Kiyoh
Urban Gardening GmbH
Emmericher Str. 157
47533 Kleve
Deutschland
DE298585806
HRB12843